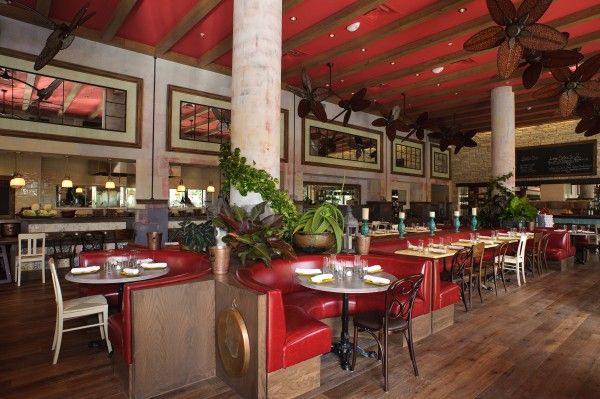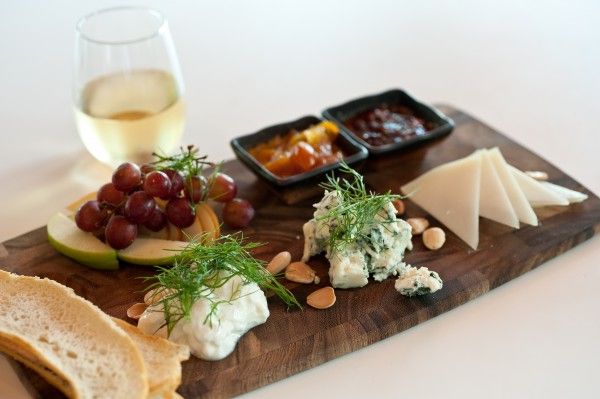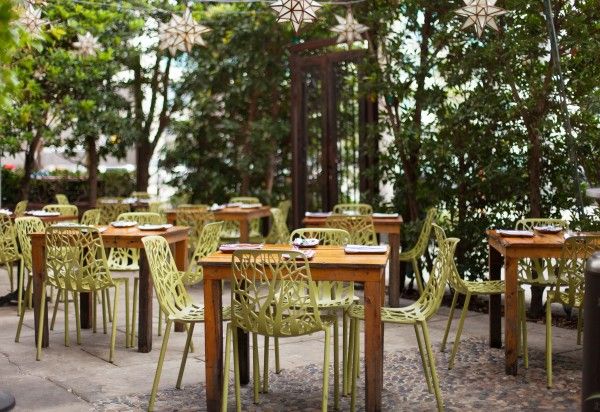 SUGARCANE raw bar grill
Developed by the creators of SUSHISAMBA, SUGARCANE raw bar grill is inspired by international influences and South American spirit. Three distinct kitchens: robata, hot and raw bar unite for a fresh take on tradition and a unique culmination of flavor. Embarking on quest for the simple pleasures of life: eating well, kicking back and celebrating with friends – the concept focuses on a 'shared experience' through its tapas style menu: eclectic small plates, freshly muddled pitchers, and imported beers on tap. For more information about SUGARCANE raw bar grill, visit www.sugarcanerawbargrill.com.
Executive Chef Timon Balloo
While other kids were watching cartoons, Executive Chef Timon Balloo was watching PBS' Yan Can Cook. Coupled with growing up on culture-infused cuisine – a typical household dish included stir fried Caribbean vegetables with Asian spices – it's no surprise that Balloo would pursue a career behind the stoves.
After a brief stint working for a credit card processing company, Balloo decided business wasn't for him. "I needed to follow my passion," says Balloo, one that found him as a line and prep cook at a local cafe in Weston, Florida. Soon after, he applied and got a job at the Wyndham Resort and Spa in Fort Lauderdale where he simultaneously enrolled at Johnson & Wales' Culinary Arts program. After working at the 6 million dollar banquets operation, Balloo realized that fine dining was the next step in developing his craft.
It was at Chef Allen's, the four diamond/four star Miami Beach restaurant owned by Allen Susser, that Balloo received his first lesson in restaurant humility. "You were broken down, then built back up," Balloo explains, "And I gained a new respect for food." A pioneer in 'Floribbean' New World cuisine, Susser's fast-paced kitchen was the perfect training ground for Balloo who moved from an Entremetier to Garde Manger, learning creative plate presentations and overseeing the cold food menu.
Through the Johnson & Wales International program, Balloo worked at the Hotel Metropole in Belgium under French Master Chef Dominic Michou. From Entremetier Comis (hot line) to Patisserie Comis, Balloo honed his classical culinary training skills. "The vegetables and animals would often come straight from the farm," explains Balloo. It wasn't unusual for him and other cooks to have to skin and pluck their next dish.
Returning to the U.S., Balloo met his greatest mentor, Michele Bernstein, of whom he would become a protégé. Balloo credits Bernstein, a James Beard nominee for best female chef for perfecting his palette and teaching him the subtle nuances of flavor. "She also taught me to cook from my heart," Balloo admits, and as a Junior Sous Chef at the five star AZUL in Miami at the Mandarin Oriental Hotel, he tapped into his Asian-Caribbean roots as never before.
Balloo then rode the wave of the Spanish culinary revolution at La Broche in Miami. Here, the trend departed from traditional French focus on texture and flavors to incorporate cutting edge chemistry and combine ingredients in new and unusual ways. The Romaine Lettuce Sorbet Salad, for example, mixed ice and gelatin with fresh produce. Foams and spuma were becoming mainstream in restaurants, and under Chef Angel Palacios (a 2003 Food and Wine 'best new chef' winner), La Broche's culinary team, including Balloo, pushed culinary boundaries.
Building from a diverse array of top-level training, Balloo arrived at New York City's SUSHISAMBA park with a hunger for innovation and the title of Executive Chef . "I want to explore each of the countries that SUSHISAMBA represents and bring out each culture's individual flavors," he explained. Of his favorite dish, the Moqueca Mista, Balloo said: "To me, it touches the depth of the flavors and culture of Brazil. It is simple to prepare and void of 'fancy' techniques. I love the life and excitement it generates as it enters the dining room bubbling and smoking." During his time at SUSHISAMBA, Balloo experimented with the juxtaposition of bold flavors on small plates and discovered the significance of the 'shared experience' for his guests. It's this discovery that would later draw him back to the restaurant group.
In 2007, Balloo joined Amir Ben Zion's Domo Japones in Miami's Design District for another challenge in Japanese cuisine. Awarded three stars by the Miami Herald and voted best Japanese 2008 by the New Times Miami, Timon and Nobu Atlantis' Naohiro Higuchi contributed to the restaurant's buzzing success through the creation of progressive dishes and the use of rare ingredients. It was a final reinforcement of his technical skills and creative culinary spirit before he found himself a home at SUGARCANE raw bar grill, the latest brainchild of the creators of SUSHISAMBA.
SUSHISAMBA group is proud to introduce Timon Balloo as the Executive Chef of SUGARCANE raw bar grill. Balloo brings a rich an colorful past to the new concept and a zeal and vivacity that will not only manifest itself in the energy of his team, but in the flavors of his dishes. On the inspired menu of robata, hot bar and raw bar items, guests will find conceptual dishes like Bacon Wrapped Dates with linguiça and endive; Hand-made Flatbread with camembert, bosc pear and walnut; and Kobe Beef Sliders with tonkatsu and quail egg. "What I love about SUGARCANE raw bar grill is that it really succeeds in capturing Miami's laid-back nature and South America's spirit – while playing into the world's culinary creativity," explains Timon, "Dishes are made to be shared and enjoyed 'in the moment,' but they put forward a mix of color and flavor that will leave a lasting memory."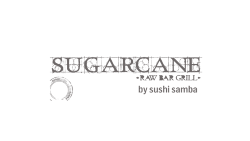 sugarcanerawbargrill.com
3252 NE 1st Ave
Miami, FL 33137
P: (786) 369-0353
H: Sun - Wed: 11:30AM-12:00AM
Thu: 11:30AM-1:00AM
Fri,Sat: 11:30AM-2:00AM
B:
Midblock
LEASING
Retail / Office Leasing Opportunities

3301 NE 1st Ave
Miami, FL 33137

Please complete the following...