Barry's Bootcamp
Since 1998, Barry's Bootcamp has revolutionized group fitness by delivering "The Best Workout in the World" to a legendary following, including many celebrities. Offering as many as 12 classes, 365 days a year, Barry's Bootcamp combines intense cardio with strength training in every class. It is the affordable, effective and fun solution to fitness in the 21st Century. Our incredible workout is enhanced by the most current music, easy to handle equipment, night club lighting, and the city's most qualified trainers who happen to look like movie stars..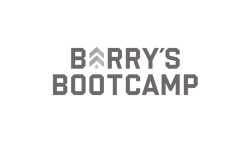 www.barrysbootcamp.com
3252 NE 1st Ave, Suite 105
Miami, FL 33137
P: (786) 725-5791
H: Mon - Fri 6:00am - 9:00pm
Sat - Sun 8:00am - 2:00pm
B:
Midblock
LEASING
Retail / Office Leasing Opportunities

3301 NE 1st Ave
Miami, FL 33137

Please complete the following...