Minti Z
Miami's hottest plant-based dining experience
You don't have to be a vegan, vegetarian, pescatarian, flexitarian, or any other type-of-tarian to know an exceptional dining experience when you have one. It's our belief that everyone deserves to be taken care of every now and again. One need look no further than Minty Z for a unique, healthy, and delicious dining experience.
We serve unique Asian fusion cuisine prepared from scratch, cold drinks and craft cocktails. Plant-based dim sum, far east baked goods, creative power foods and seasonal produce highlight our extensive offerings
Looking for an affordable feast for your special occasion? How about an intimate setting and stunning cuisine to break the ice on date night? Maybe a quick solid lunch or a comfortable dinner? We've got you covered.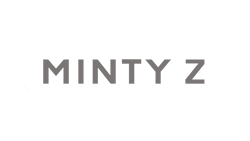 https://www.mintyz.com
3301 NE 1st Ave,
Miami, FL 33137
B:
Midtown4
LEASING
Retail / Office Leasing Opportunities

3301 NE 1st Ave
Miami, FL 33137

Please complete the following...